Ruby Ewen is a Visual Artist
Her recent oil paintings can be described as
colourful gestural brushstrokes on a white ground.

This work represents a sea change in her oeuvre.
Formerly a landscape painter who found inspiration across the country,
Ruby recently retreated to her studio in West Quebec to produce this new evolving body of work.


The images found in this portfolio represent oil paintings produced since 2005.
For further information, contact Ruby directly.

To see images from her landscape collection click here.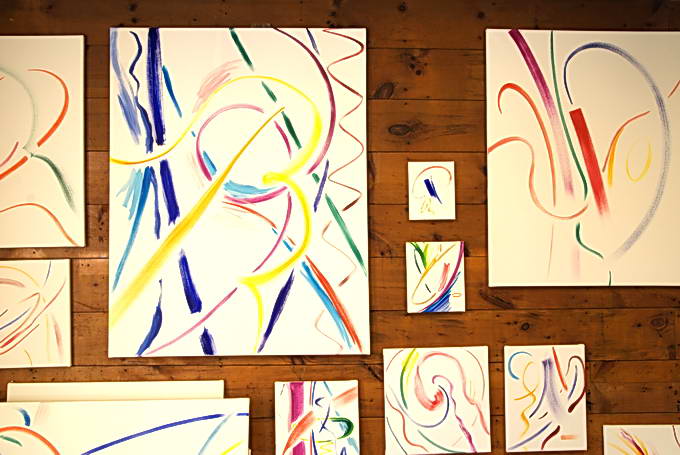 In the studio